Designing an online triage tool for people in need of legal aid in New South Wales

I feel like it would help us a lot if they did something to reduce panic... We want our hand to be held during the stressful period. Past Legal Aid NSW Client
Project background
Legal Aid NSW is in the process of designing improved 'triage' practices to ensure that clients are channeled to the right level of service at the right time and that disadvantaged people do not miss out on the services they need.

The Online Triage Tool aims to increase the capacity of LANSW to connect clients with the correct services and resources as soon as possible. This results in less re-directions, increased client capability to understand their legal issues and more resources available for urgent matters.

This project engaged Code for Australia to undertake the Discovery and Alpha stages to present innovative recommendations. They worked alongside LANSW to examine the challenge in a new light, build capability, and create open source and human-centered technology.

Project goals
Allow LANSW to focus more intensively on high priority clients, reduce call waiting times, call "drop-outs" an multiple re-directions.

Gain a clear understanding of various client needs and challenges around online entry to LANSW services, accessing and engaging online about their legal matters.

Low-impact and out of scope clients are supported through online self-service. High-impact and complex matters are quickly matched with the correct service.

Address client expectations and improve customer experience by streamlining services through digital delivery

Bring the voice of the client to the design of an online triage tool that improves their capacity to understand their legal problem.
Discovery phase
The Discovery phase was an intensive research period undertaken at the start of a project. The objective of this period was to identify and contextualise the problem space.
This research identified the client and business needs in order for the team to align with the shared vision. It follows a broad and solution-agnostic mindset in order to prepare for technical exploration that produces evidence-based opportunities.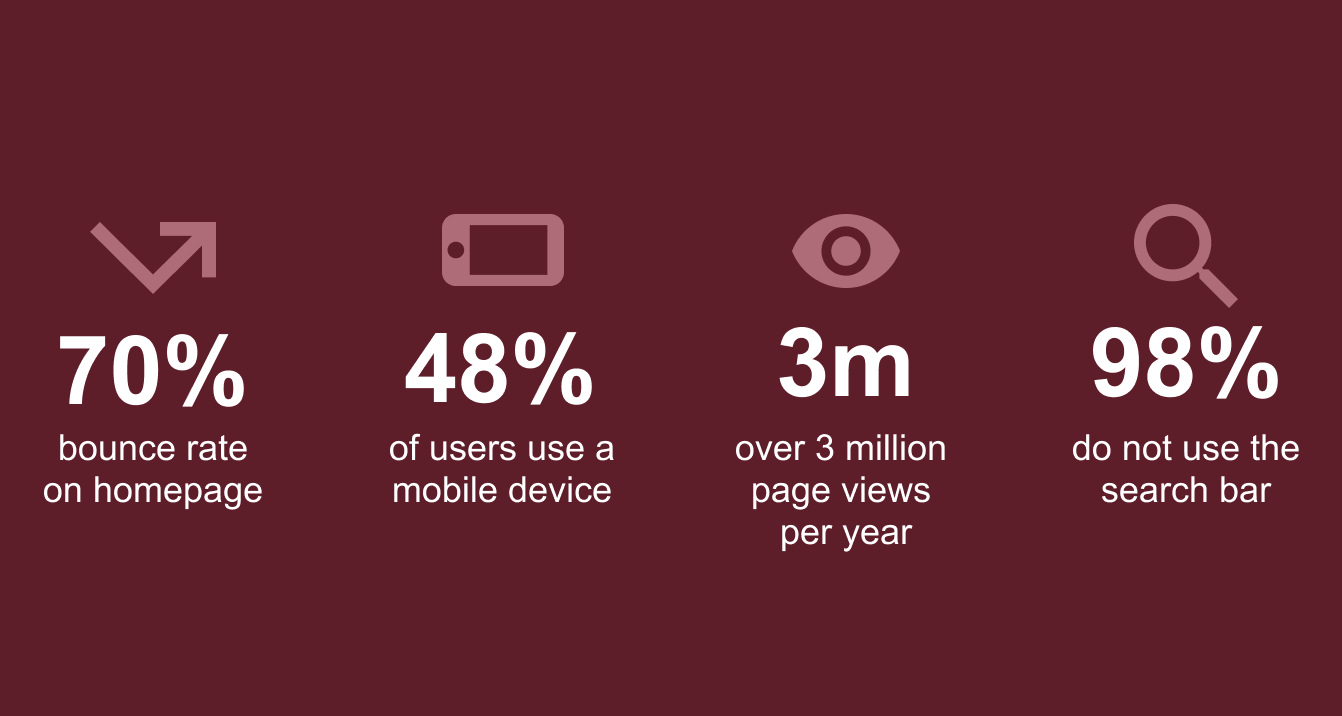 Key findings from 1:1 interviews with clients and staff:
A lot of cultural stigma gets overlooked... lots of things can't be discussed or are difficult to explain. It was easier to write it down for the lawyer. It was a relief not to verbally express that. Past Legal Aid NSW Client
I'm homeless and I don't have any technology, but I can do my own research. I can't go to the library because of my privacy concerns. I need to know that my resources are secure and safe. Past Legal Aid NSW Client

It must be phone compatible... I'll be on the phone to clients and telling them how far to scroll down on websites. Client Service Officer, Head Office
People are calling and links are sent because they can't find information on the website. LawAccess site visit
It's important that we make sure the educational resources we distribute to clients utilise Easy English and Plain Language. We also use "soft language" when speaking to clients who are experiencing sensitive issues. Solicitor, Community Legal Education
A workshop run with solicitors and paralegals to outline and validate common legal problems and how their triage logic could be mirrored online.
A virtual brainstorming session which included the Client Services Unit, IT and Community Legal Education teams to help re-frame their frustrations and goals into potential opportunities.
Synthesis phase
The Synthesis phase was a collaborative process of sense-making, which leads to creating a coherent summary of all the data gathered during the research phase.
This stage was about finding emerging themes and asking specific question as we converged to explore hypotheses and potential solutions.
Some of our opportunity framing questions and themes were:
Language — How might we design a tool that is understood by users who are unfamiliar with legal jargon?

Security — How might we ensure trust in our service and protection of personal information?
Customer Experience — How might we help clients feel confident and empowered to seek online information themselves?
Accessibility — How might we design a tool that provides user-friendly information and features that suppor different needs and abilities?
Affinity mapping of client interview responses allowed our team to map out all the gathered findings. Themes were identified and grouped, then presented as User Personas to help develop solutions.
Journey Map
Future state roadmap
Alpha phase

This phase marked the start of the development and ideation process to present solutions to the opportunities identified in the previous phase.

Two-week Agile Sprints were conducted to ensure constant iteration alongside client and stakeholde collaboration to deliver prototypes.

Further research and usability testing was undertaken to validate hypotheses as well as gather constructive
feedback through surveys and usability testing.

Design and development of potential technical solutions were then explored to present interactive prototypes based on the results of user research.

Outcomes
The deliverables and prototypes of this project were presented to the CEO and key stakeholders of Legal Aid NSW. The Beta phase of this project will commence at a later date.



View the full case study ︎︎︎
Project team
Adrian Rodriguez, Developer
Marya Bautista, UX designer
Vlad Tudor, Data scientist
Feedback from LANSW
In what ways / areas did Marya excel? What were Marya's strengths?
Marya took on a project lead role anda lot of the project management on behalf of the team. She kept the project flowing and led the daily stand-ups.
Documentation and presentation of work was of a high standard
Very receptive to feedback and requests for change, flexible

Very easy to work with, personable, good communication skills, good listener

Resilience under pressure and when covid started / looking at different ways of working remotely. Problem solving was great – holding remote session with clients etc
Working with different applications and exposing the Legal Aid team to these (jamboard, Trello etc)
Marya spent a huge amount of time and effort to make sure things got done and went above and beyond what was expected of her and this was greatly appreciated
What are some areas Marya could work on or develop?
Time management of meetings an issue at first but this was improved / addressed
We find it hard to think of other areas for Marya to develop. She showed growth throughout the project and it was fantastic to see her confidence grow.